Explain Your Bill
The page of your bill provides an overview of your charges and the total GST payable. It also has your bill's due date.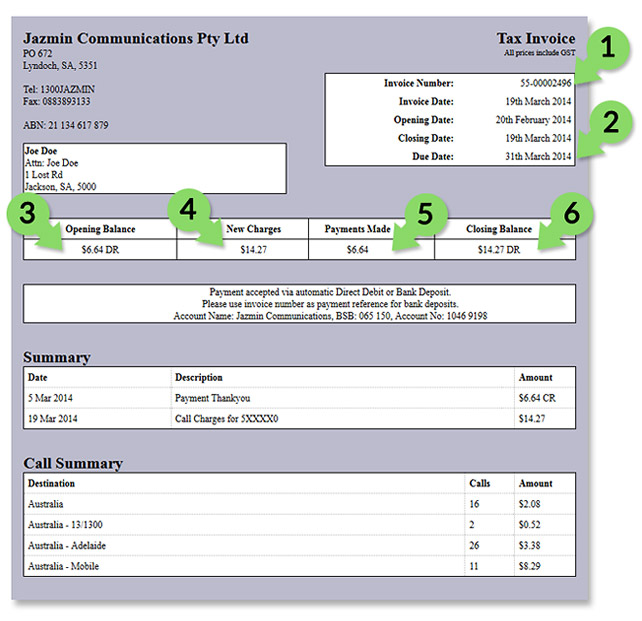 1.
Invoice number
2.
Due date
3.
Opening balance
4.
New charges
5.
Payments you already made
6.
Balance you actually need to pay
Bills are provided via email in HTML format.

Bills are generated on the 20th of each month are to be paid via the Credit Card or Direct Debit authority on file.

If the charges bounce Jazmin will contact the customer via email or the phone to arrange payment.